Ergani Organic Extra Virgin Olive Oil
From: £9.00
A classic olive oil made from ripe olives and produced on a small organic family farm. This olive oil has a full, traditionally rich flavour with tones of cut grass. It is fantastic for everyday use, well suited to drizzling, dipping, frying and roasting.
Area of Production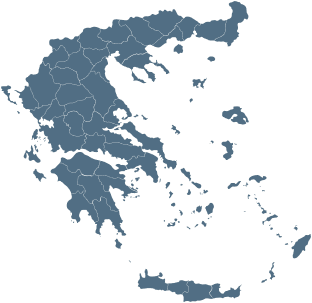 Details
| | |
| --- | --- |
| Region / Origin / PDO | Single Estate: Amaliada, Ilia |
| Variety / Cultivar | Single Variety: Koroneiki |
| Year / Harvest | 2022-23 |
| Size | 250ml | 1L | 5L |
| Other Characteristics | Singe Estate |
PRODUCERS INFO
Xanthi and her husband supply our Ergani extra virgin olive oil. Their olive grove is in Ilia, in the Peloponnese, the birthplace of her husband. Their love for the olive trees was what prompted them to move into olive oil production back in 2008. Their vision was to produce olive oil through environmentally conscious processes that also focussed on excellent quality. Their single variety organic olive oil is from the Koroneiki olive, one of the best varieties for olive oil.
Apart from its various health benefits, Xanthi sees olive oil to be more than a food item. For her, it is a way to connect people and cultures. All around the Mediterranean region, and of course in Greece, the cultivation of olive oil is something that has always brought people together, she explains.
She talks about the importance of olive oil in creating social bonds and shares how olive oil brings her entire family together as they gather at the family table. "At our table there is always olive oil," she says. "Doesn't every table have olive oil?"