21°C Olive Oil with Walnuts, Fennel, Rosemary & Oregano
£17.50
This special oil is made from semi-ripe olives crushed with walnuts, purslane, and wild aromatic herbs giving it a fresh, wholesome taste that's full of flavour. This oil is exceptionally high in omega-3 and goes great with roasted winter vegetables, greens, and chocolate.
Area of Production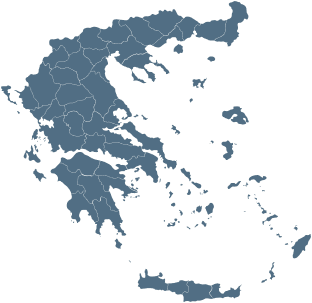 Details
| | |
| --- | --- |
| Region / Origin / PDO | Single estate: Sparta, Peloponnese |
| Variety / Cultivar | Single Variety: Koroneiki |
| Year / Harvest | By hand, 2022-23 |
| Size | 250ml |
Awards


PRODUCERS INFO
Yiorgos and his son Nikos supply our olive oil, flavoured olive oils, and olives.
Their organic farm, a family business, started as an olive grove outside of Sparta owned by Yiorgos' father. It was one of the first certified organic farms in Greece, reflecting Yiorgos' desire to treat the natural environment – and by extension the people around them – with respect. This is also reflected in the complex taste of their olives, derived from the biodiversity of the soil, with herbs like oregano, rosemary or sage growing naturally around their land.
Yiorgos and Nikos talk passionately about their collaborations with various universities and centres of research. It's work that focuses on the many health benefits of olive oil and on the importance of offering an olive oil of the highest quality.
They take inspiration from traditional flavours and local ingredients of the Peloponnese to create their flavoured olives and olive oils. "Taste has a memory" says Nikos, referring to their olives marinated with oranges and herbs, and talks about the orange and olive trees that are characteristic of the region, flavours which form part of his own childhood memories.